The Backstory
Lockdown Challenges
Koay, Kuan Nee is a stay-at-home mum and an ex-banker with 15 years of treasury experience.
Just like many of us, the pandemic situation in 2020 was truly a life-changing experience for Kuan Nee. When the government announced a nationwide lockdown to curb the spread of the Covid-19 virus, she was already grappling with a personal crisis. Transitioning into a full time stay-at-home mum after a 15-year banking career was difficult not just for her, but also for her family.

All of a sudden, every single day seemed even more demanding and the lockdown went on for months, adding unique challenges and additional responsibilities on parenting her two young beloved kids, something which all parents could relate to during this period.

Something Beautiful Began to Unravel
Interestingly, during these difficult moments, something unusual started to unravel as well. Nature was reaching out to Kuan Nee with its healing power when all she had at home was a garden of weeds. For some reason, even the baby leaves at home piqued her interest.

These little moments with nature at home inspired Kuan Nee to find beauty, daily, in the little things surrounding her and spread the joy through @FramesofLittleThings, her instagram account. She thought, perhaps, these discoveries could cheer up someone's day too.
Consistency over Intensity
Many might be shocked to learn that most of the photos in this book were taken on the sidewalks in Kuan Nee's neighbourhood, beautified by many of her neighbours who were enthusiastic gardeners. Due to travel restrictions, she could not go far at all. It turned out that these places were little treasure troves of beautiful flowers. There was a time when she thought she had to travel overseas to see beautiful flowers. She could not be more wrong!

Going for daily walks and looking for flowers was a daily routine that kept Kuan Nee going. It was the intentional thirty minutes that she had devoted herself to finding "frames of little things" daily, even on the days when she was overwhelmed with life's demands.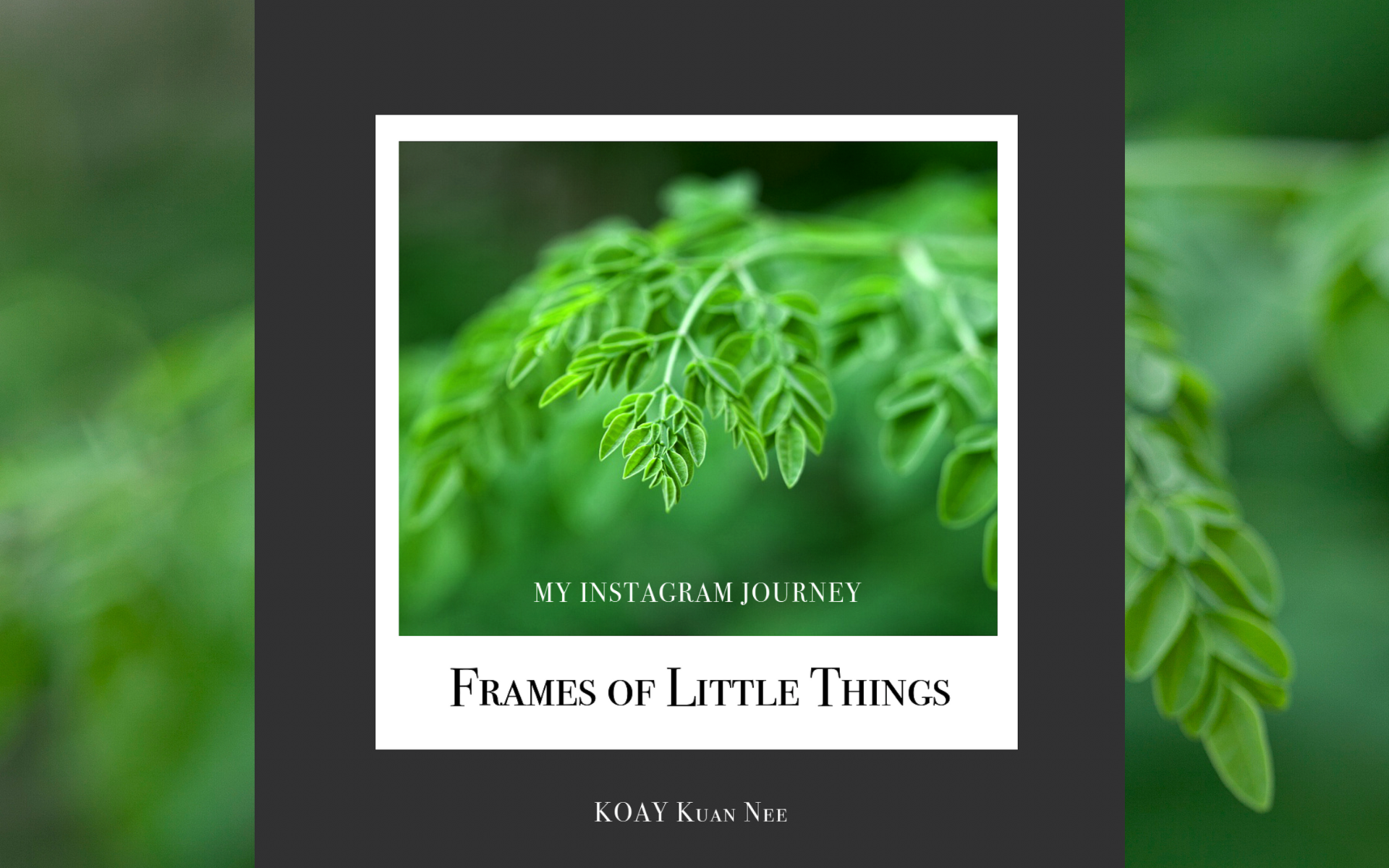 Time to Spread the Joy
By the time Kuan Nee's Instagram account turned six months old, it had over six hundred posts. The desire to share this journey with friends who were not on social media prompted her to make a photobook. At that time, it still did not cross her mind to publish a book.
Until one day, when the photobook she made arrived in the mail and she held the photobook in her hands for the first time. It was a special moment. There was something about the texture of the paper, about flipping through the pages and seeing the beautiful images and touching words. The idea of sharing this book with more people was conceived.

It is Kuan Nee's hope that this coffee table book will bring joy, inspiration and encouragement to everyone who reads it.