Our Second Book Anniversary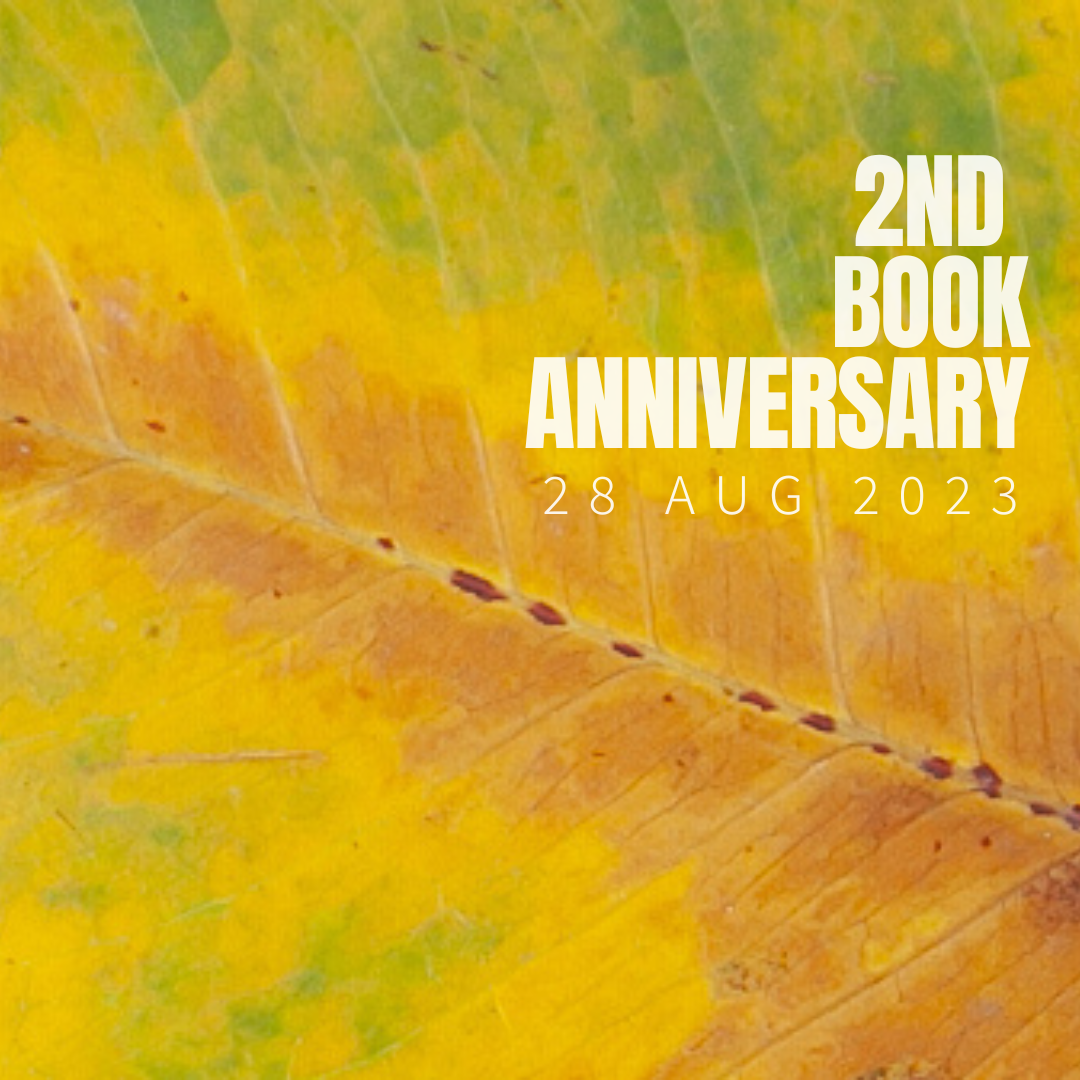 We are so pleased to announced that our coffee table book is officially 2 year old! Click here to read more about it.
Frames of Little Things: My Instagram Journey
Hardcover, RM89 (for reference, approx. USD21)
by Koay, Kuan Nee
From broken leaves and unwanted weeds to unfurling buds and flowers after rain, nature is full of beautiful surprises. Frames of Little Things is a personal journey of self-discovery through connecting with nature, as well as a celebration of the amazing flora in Malaysia.
Presented as a series of Instagram posts with nature-inspired writings and stunning images, this book artistically showcases over 150 species of Malaysian flowers and foliage plants.

Like many around the world, Author Kuan Nee Koay has been learning to cope with a life in lockdown since the Covid-19 outbreak in 2020. Transitioning from being a banker to a stay-at-home mum does not make this any easier. As she connects with nature in a personal journey of restoration, something beautiful begins to unravel inside her, just like the unfurling buds and leaves around her.

Frames of Little Things includes a user-friendly visual directory of 130 types of tropical flowers in Malaysia categorised into five colour groups for easy reference.

It is a book bursting with colours and new perspectives and one that Kuan Nee hopes will bring joy and inspiration to you. As it takes you on a leisurely stroll through the wonders of nature, may it inspire you to discover your own "frames of little things".
About The Author
Koay, Kuan Nee is a stay-at-home mum and an ex-banker with 15 years of treasury experience. She enjoys travelling and photography. In her leisure time, she hones her artistic talents by capturing frames of little things in her neighbourhood and nearby parks. Kuan Nee is the creator of the Instagram account @framesoflittlethings, inviting her followers to journey with her as she discovers and learns about the flowers in Malaysia during the pandemic lockdown period. She lives in Kuala Lumpur, Malaysia with her family.
Book Details
Publisher
Arrowbliss Sdn Bhd
Language
English
Hardcover
124 pages
ISBN
9789671988404
Item Weight
0.7kg
Dimensions
20.3 x 20.3 x 2cm
(8 x 8 x 0.8 inches)
Announcement of Fundraising Result
During our book launch week (Aug 28 - Sep 5, 2021), we took the opportunity to raise funds for Yayasan Generasi Gemilang. We are so pleased to announce that we exceeded our fundraising goal of RM5,000 (USD1,200) with a final total of RM13,000 (USD3,100). The fundraising exercise has since ended but you could read more about it here.